Katana Rebuild project..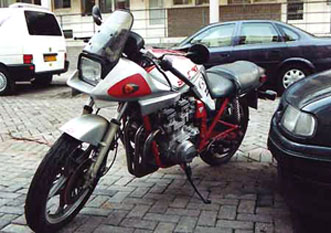 ..the actual "before-picture".. ;-)
..the 750 Kat as I unloaded it from the rental van..
..next I stripped the Kat down and started modifying the frame..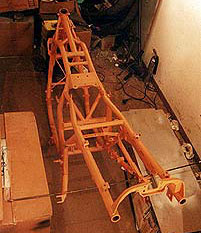 ..all the welding already done the braced frame in a base coat of primer is now ready for the spraycans..
..while the paint was drying I started working on the swingarm..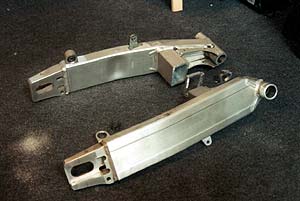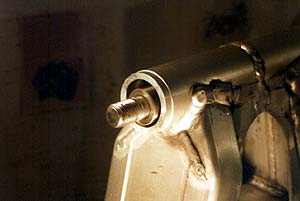 ..had to cut about 10 mm from the middle to make the huge Thunderace swinger fit..
..also ground some 7 mm off both sides..
measure.. calculate.. cut.. ;-)
..made some new lugs for mounting the twin shocks too..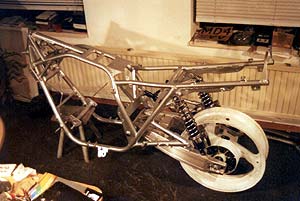 yeah ..it fits!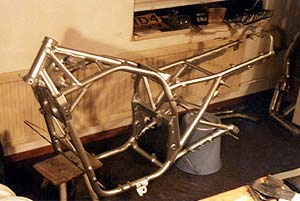 ..displaying nearly all braced bits..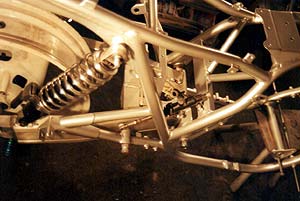 ..the swingarm is a very tight fit leaving just enough room for the original rearbrake cylinder to be fitted..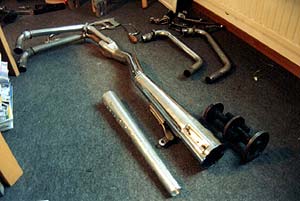 ..emtied out the very restrictive contents of the Marshall 4-1 muffler.. ..the new adsorbtion type baffle awaiting to be wrapped and installed..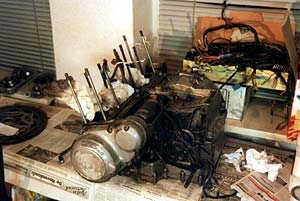 ..the bargain GSX1100 lump still in need of some attention..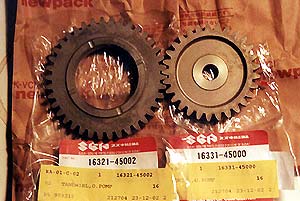 ..set of high-ratio oilpump gears of the GS(X)750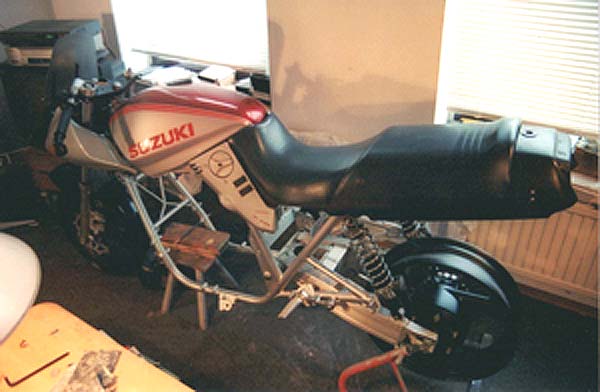 domesticated kat..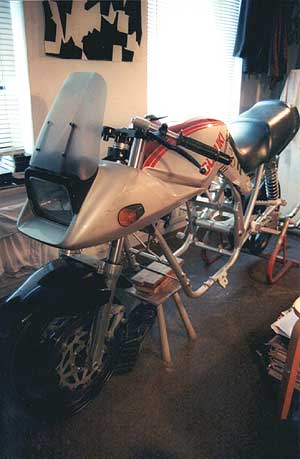 just temporary testfitted the bodywork and bits for the piccies..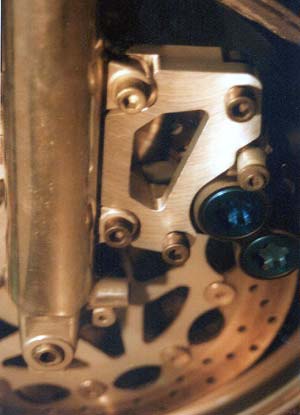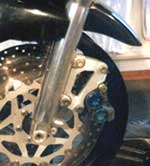 very nice CNC-ed set of caliper mounting plates to make the R1 brakes fit the GSX-R1100 forks.. (thanks again Bart)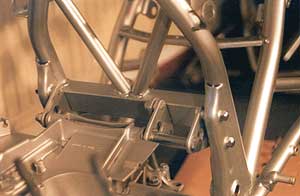 view of frame bracing and additional engine mount..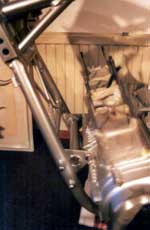 more frame bracing.. also connecting both front engine mounts to make sure the braced frame can use the engine too as a "stressed member".. :-)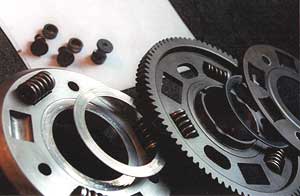 exploded view of the clutch showing the order of the assembled parts..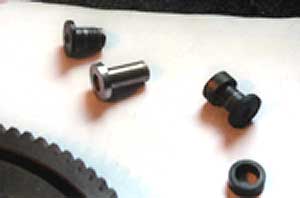 home made rivet..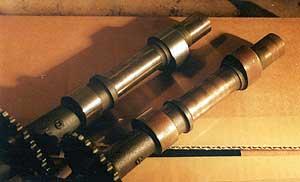 cams before and after cleaning up..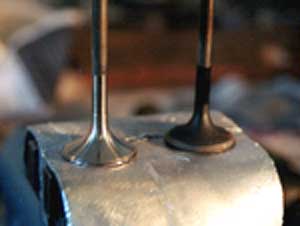 valves before and after reshaping and polishing..
..wanna see more? ..go to the next page for the next set of pictures..